Company Profile Company Name:FULANG MACHINEContact Person:Jason JiaTel :86-539-2579699 Fax:86-539-2579698 Email:jason@fulangmachine.com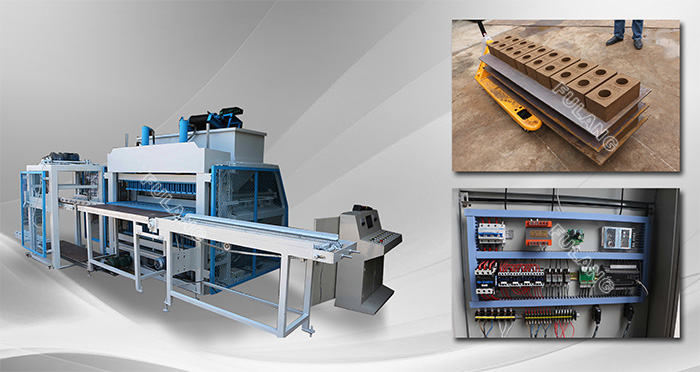 ? Main technology advantage of FL 10-10
1. FL 10-10 is a fully automatic stabilized soil block making machine with a complete line of accessories. So only 2-3 workers can operate this machine.
2. FL10-10 is a baking free clay bricks manufacturing plant that uses hydraulic system to stamp soil into bricks without burning.
3. Its molding cycle is only 8-10s, so it can produce up to 28,800 prices per 8 hours.
4. This machine uses advanced technology. The most representative technology is precise wire cutting technology and carburizing heat treatment. Therefore, the bricks produced are more precise in size and more durable.
? Machine accessories
There are four main accessories for this machine: rusher, convey belt, soil sieve, mixer.

? Customer visiting