Company Profile Company Name:FULANG MACHINEContact Person:Jason JiaTel :86-539-2579699 Fax:86-539-2579698 Email:jason@fulangmachine.com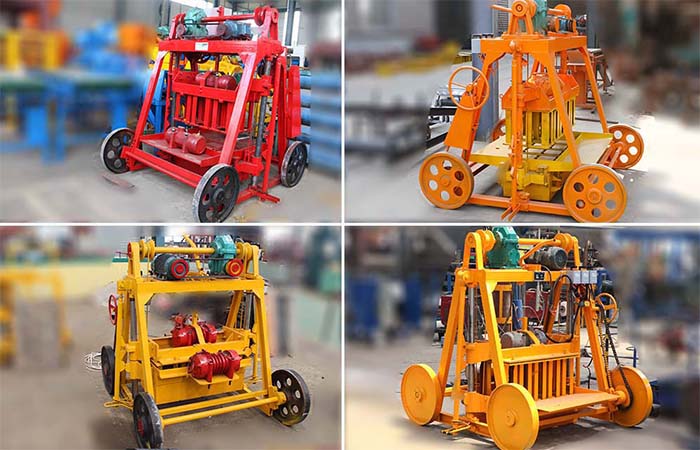 ? Main advantage of this small brick making machine for sale
QTF40-3B is a manual concrete block making machine, and its advantage as following:
1. Types of products: various hollow and solid bricks just by changing mould.
2. Applicable raw materials: sand, stone and cement can be used to add a lot of industrial waste such as fly ash, steel slag, coal gangue, slag and perlite.
3. Scope of application: Widely used in construction, roads, plazas, hydraulics, gardens, etc.
4. High-quality body: The whole body is made of strong square steel, which is extremely strong and vibration-resistant and has stable working performance.
5. Ingeniously designed mold box: The mold box adopts column sliding, which is compact and synchronous, and the block forming rate is greatly improved.
6. Ingeniously designed indenter: The pressing head can slide and shift, which is convenient for the mold box fabric and greatly improves the efficiency.
7. Perfect vibration molding: When vibrating, the upper and lower vibrations are used simultaneously, so that the walls of the mold box are equally stressed, ensuring high compactness of the block and achieving perfect molding effect, and the produced brick edges are neat and beautiful.
8. Small size and easy to carry
9. Equipped with a ground wheel for easy movement.
?Technical parameters and theoretical production capacity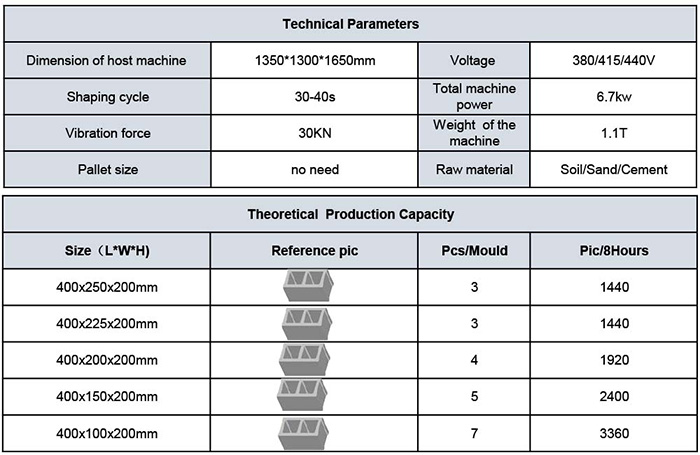 ? Different brick samples
The following is only part of bricks for your reference, if you have other special needs we can customize other brick for you.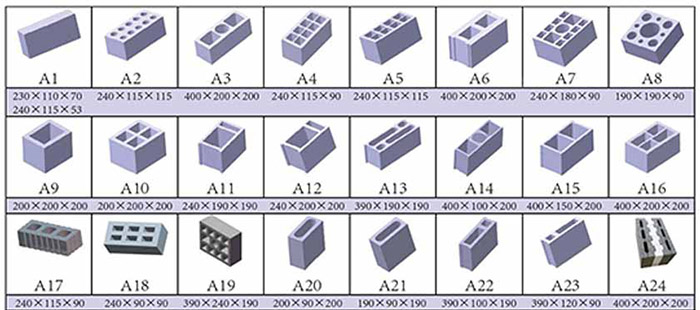 ? Customer visiting