Company Profile Company Name:FULANG MACHINEContact Person:Jason JiaTel :86-539-2579699 Fax:86-539-2579698 Email:jason@fulangmachine.com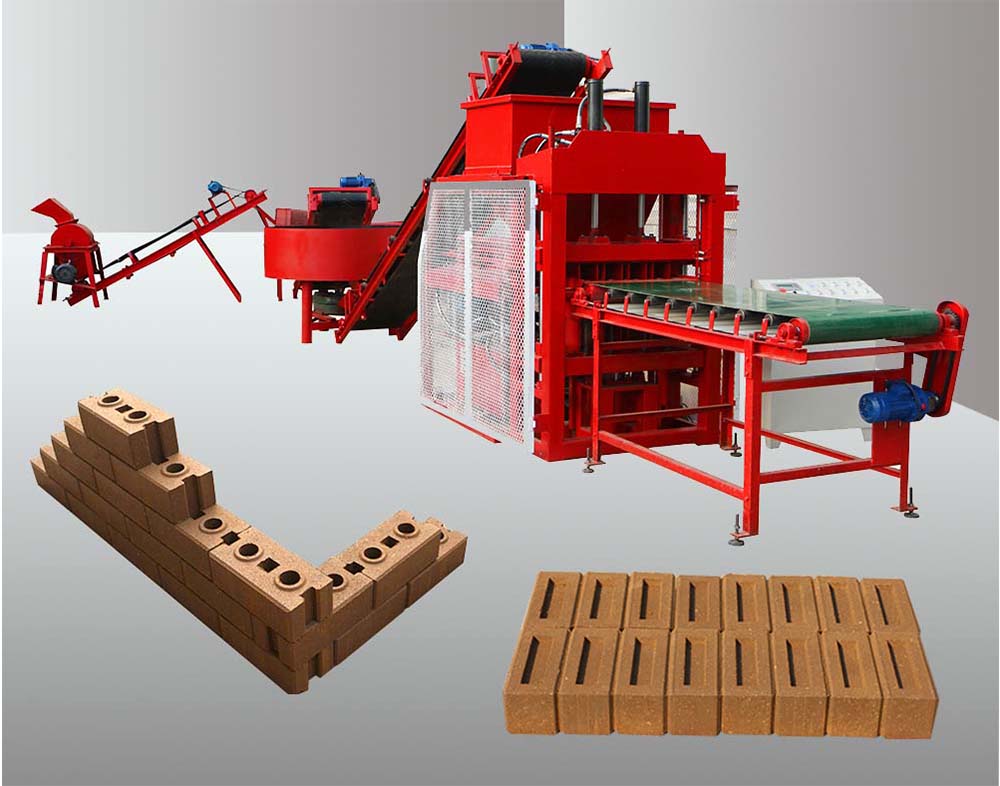 ? Technical features of FL4-10 brick machine
1. Import efficient hydraulic proportional system pure components (more efficient and energy saving ")
2. Imported intelligent PLC touch screen and pure electrical original (high degree of automation, easy to operate).
3..Extended efficient hydraulic technology (shortening molding time and higher density).
4. Special technology for high temperature heat treatment.
5. One machine is multi-purpose, and many kinds of bricks can be produced by changing moulds.
6. It can use soil, clay, mud, earth as raw materials to make the rammed bricks.
7. The frame structure is good, easy to use, maintenance or cleaning.
8. Use the forced feed device to feed the material quickly and symmetrically.
9. A brick will be produced in less than 10 seconds. So the production efficiency is high and it can reach 11520 pieces of bricks per 8 hours.
? Technical parameter and production capacity of FL4-10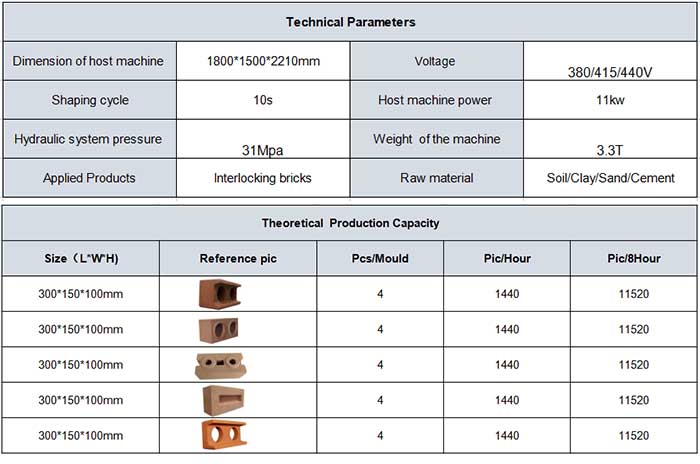 ? Reference brick samples

The mold can be replaced according to customer requirements to making different shape of bricks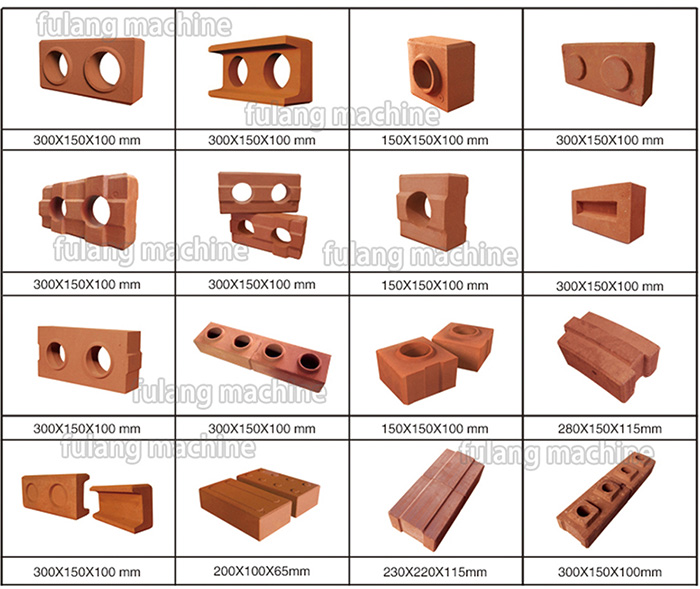 ? Our company