Company Profile Company Name:FULANG MACHINEContact Person:Jason JiaTel :86-539-2579699 Fax:86-539-2579698 Email:jason@fulangmachine.com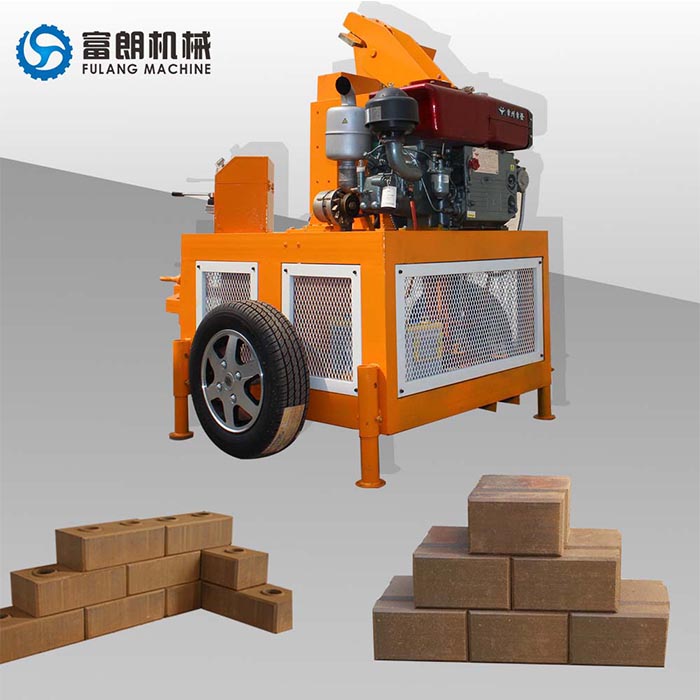 ?The main advantage of this manual clay brick making machine
1. Very suitable for small-scale engineering: low price, low investment cost, simple operation, very suitable for small construction projects.
2. Diversified functions: multiple sets of molds can be customized according to individual demands. Different types of clay bricks can be produced by simply replacing molds, which is more practical.
3. Hydraulic molding: although this is a simple and small machine, advanced hydraulic molding technology is adopted. The pressure can reach 16Mp.
4. Mobility: this machine is equipped with car tires for easy movement.
5. Engine selectivity: diesel and electric engines can be selected according to your needs.
?Technical parameters and theoretical production capacity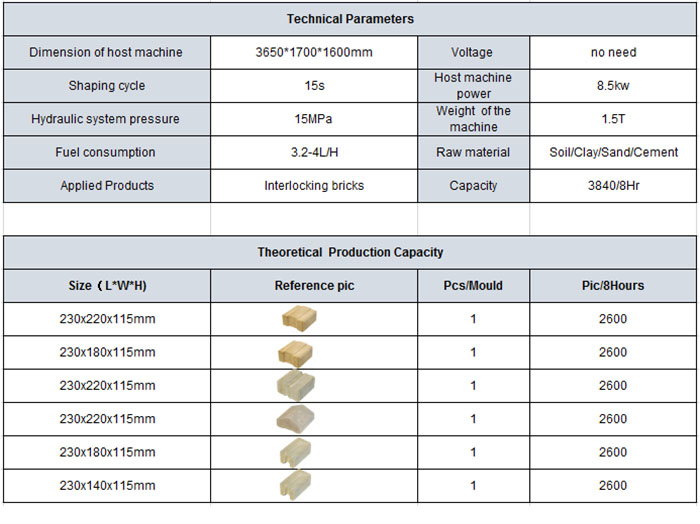 ?

Different brick samples
The following is only part of the brick for your reference, if you have other special needs we can customize other brick for you.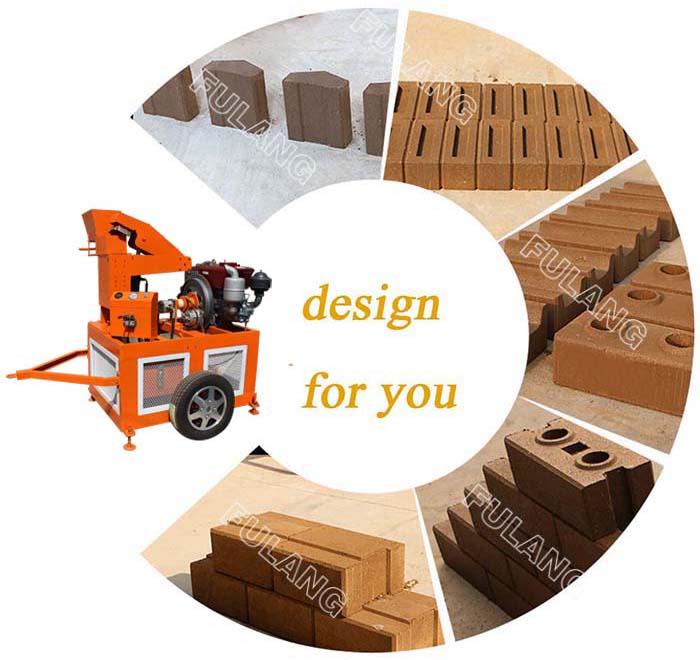 ?

Customer visiting