Company Profile Company Name:FULANG MACHINEContact Person:Jason JiaTel :86-539-2579699 Fax:86-539-2579698 Email:jason@fulangmachine.com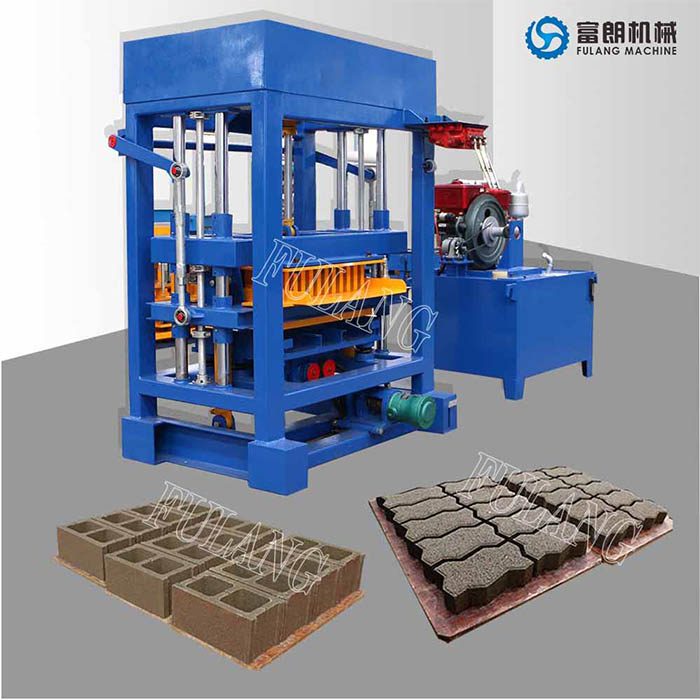 ? Main advantage of this manual block making machine price list in india
1.Multi function
The QTF4-28 multi-function diesel engine block machine can produce different hollow blocks, solid blocks and paving slabs by changing the mold.
2. Hydraulic system
The hydraulic forming technology ensures good block quality, high density and high strength. Low power consumption can achieve superior results.
3. Brick mold
The use of precision wire cutting and carburizing heat treatment technology to extend the service life of the mold, improve the accuracy of the brick mold, and make the brick mold have better performance.
4. Diesel engine
The diesel engine has high power to produce high quality bricks, especially suitable for power shortage areas or electrical instability areas.
?Technical parameters and theoretical production capacity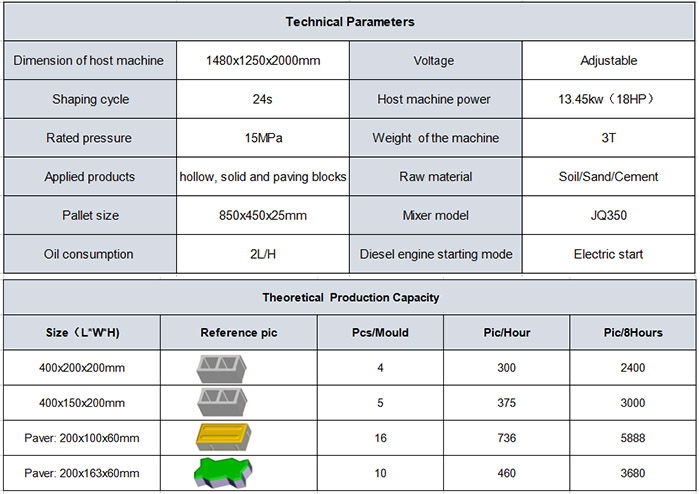 ? Different brick samples
The following is only part of bricks for your reference, if you have other special needs we can customize other brick for you.

? Customer visiting