Company Profile Company Name:FULANG MACHINEContact Person:Jason JiaTel :86-539-2579699 Fax:86-539-2579698 Email:jason@fulangmachine.com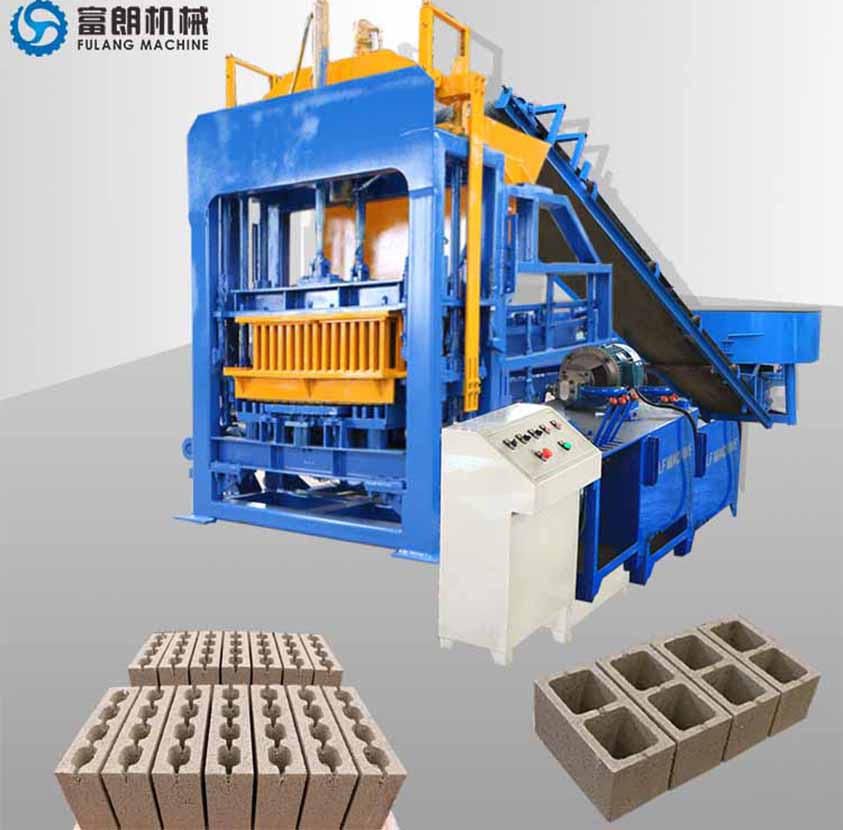 ? QTF4-15C fully automatic brick making machine has the following characteristics
1. The central control system of computer PLC can realize full automation production.
2. Four bar guide rail and ultra long guide bearing ensure accurate movement of mould.
3. The body adopts super steel and special welding technology and materials, strong and durable, and has good seismic performance.
4. The rapid change of mold can produce different specifications and shapes of cement products, such as road bricks, roadside stones, hollow bricks, standard bricks and so on.
5. Imported seals and some hydraulic components. The comprehensive performance of the equipment is stable and reliable.
6. The motor adopts SIEMENS electric motor (pure copper core), and the oil top adopts a special hydraulic head for large hydraulic machinery.
7. Mechanical transmission, compact structure, convenient maintenance, flexible operation and good reliability.
8. It is especially suitable for producing load-bearing and high-strength bricks.
9. The finished product has high strength, good density, beautiful appearance, regular shape, no burr, no corner.
10. It can effectively add a large amount of fly ash, slag and various wastes.
? Hydraulic system
The hydraulic system is mainly composed of valve body control function, oil supply system, oil return system, oil cooling system and so on. The control valve body is highly centralized, compact and convenient to connect through the integrated module. The hydraulic station is connected with the actuating mechanism through a high-pressure steel pipe or a hose. Hydraulic system design is scientific and standard, balance lock loop and hydraulic speed control loop are available to ensure the smooth and non-impact operation of the actuator.
? Widely available raw materials
The technology can be widely used in wet ash discharge, dry ash discharge, mixed ash discharge, slag, spontaneous combustion gangue, stone powder, nitrate stone (pebble), sand, ceramsite, tailings, volcanic ash (slag), steel slag, carbide slag, water quenched slag, etc. Infrared quenching slag, heavy slag, smelting slag, water slag, desiccant, sulphuric acid residue and phosphate fertilizer. Aluminum slag, alkali slag, red mud, calcium carbide mud, electrolytic copper slag, industrial waste slag, waste ceramic slag, waste brick powder, shale, construction waste and other raw materials to produce unburned bricks, hollow bricks, porous cement bricks, colored floor tiles, roads and so on. Side by side.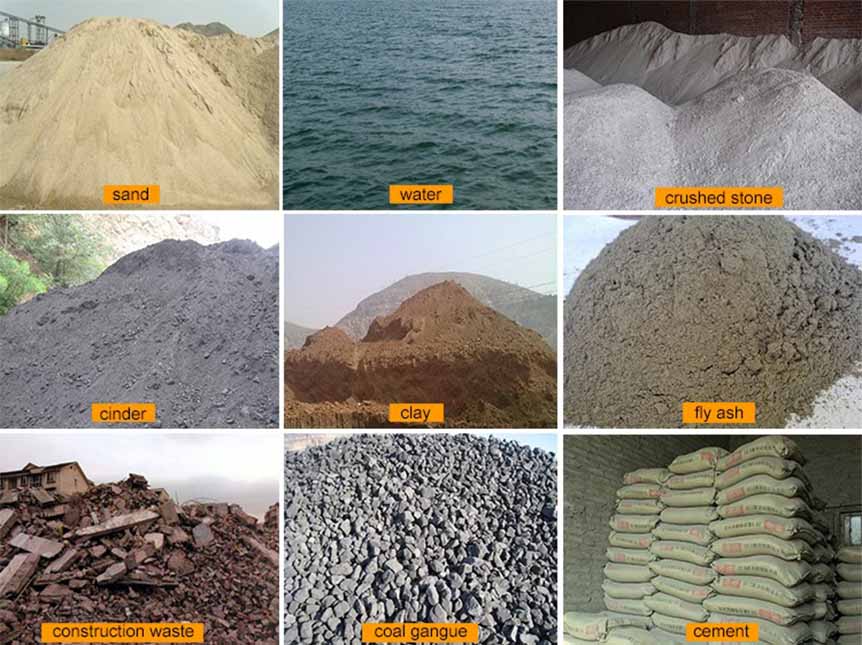 ? Our company
We have large and sophisticated infrastructure, and have developed all kinds of automatic concrete block machines. To manufacture this series of products, we have a wealth of industry knowledge of professional and technical personnel are serving us. Our professionals follow all the quality guidelines laid down by the industry to produce a range of products that meet international quality standards.