Company Profile Company Name:FULANG MACHINEContact Person:Jason JiaTel :86-539-2579699 Fax:86-539-2579698 Email:jason@fulangmachine.com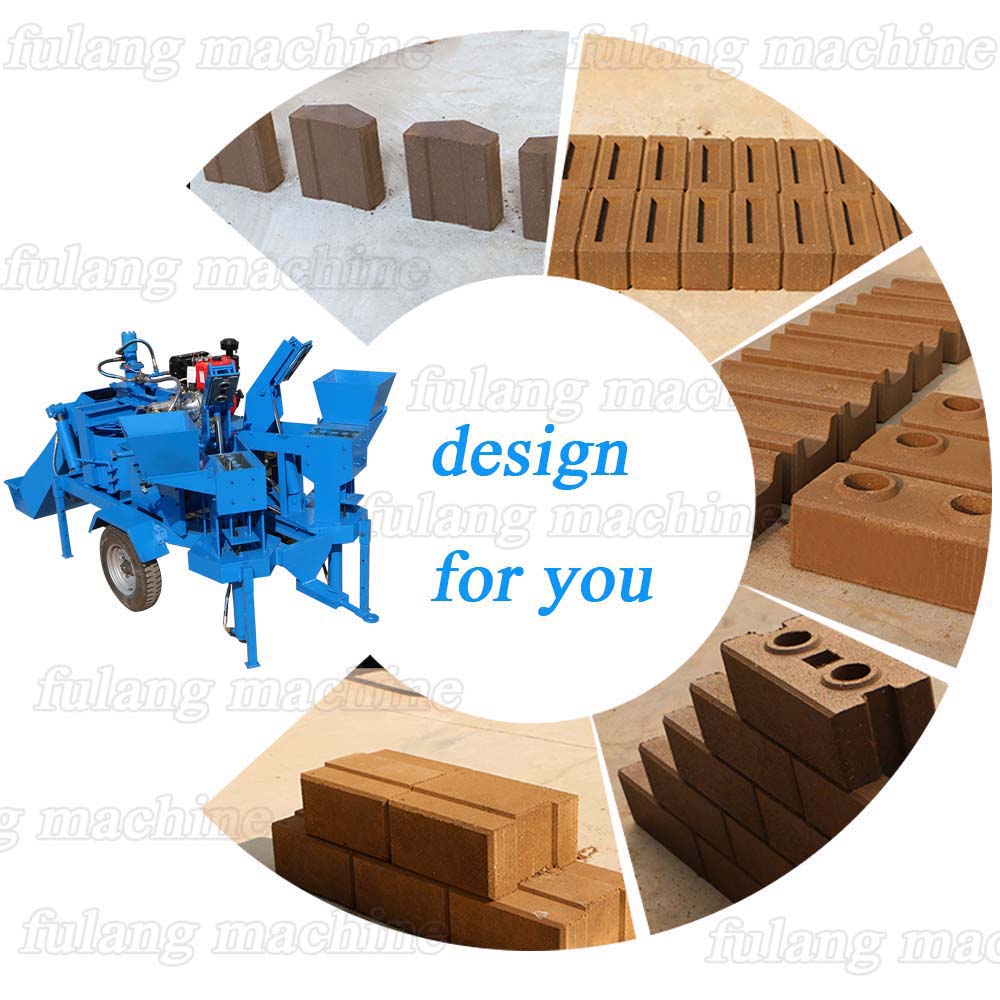 ? Brief introduction of M7Mi Twin hydraulic manual brick machine
1. The minimum daily output of the interlocking brick making machine is 3840 bricks per 8 hours , which can produce 45,000 bricks a month and build nine 50-square-meter houses.
2. An integrated PAN mixer, a diesel engine, is mounted on the mobile frame of manual eco hydraform clay brick making machine
3. The mud brick machine adopt unique dry stacking building system, and it has the superstructure. This saves time and construction costs.
4. This hydraulic compressed soil earth machine includes diesel engine (electrically available), hydraulic power components including cylinder, compression chamber, pre-tightened top gate assembly, all assembled. The trailer includes taillights, tractors and road tyres.
? Main technical parameters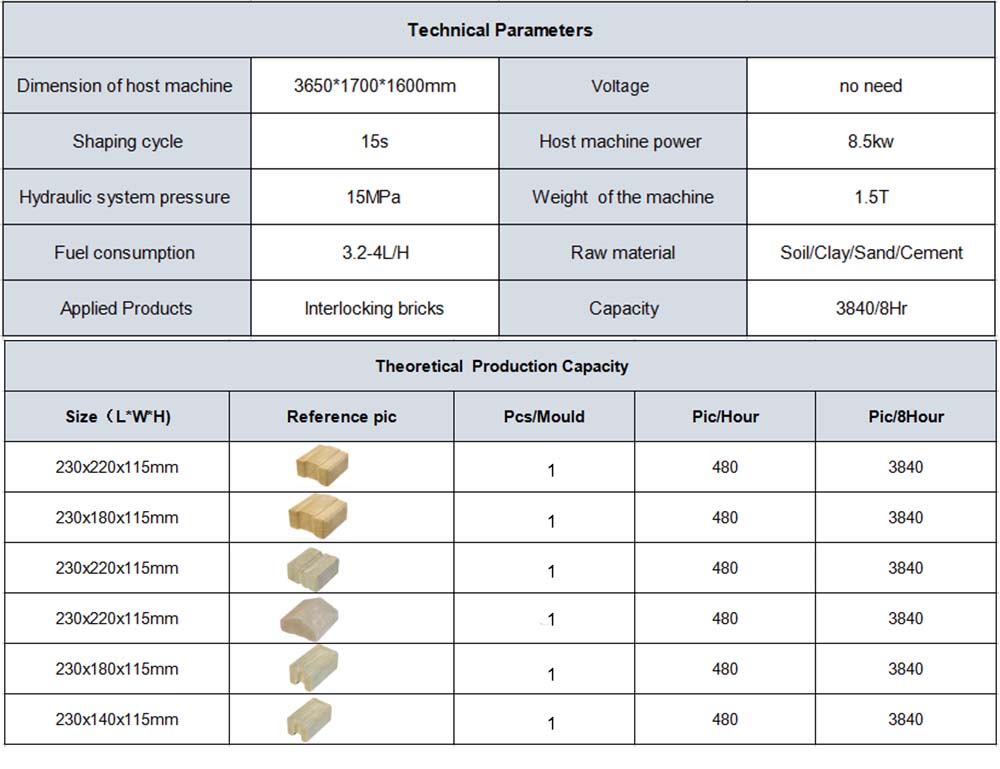 ?

Customer visiting