Company Profile Company Name:FULANG MACHINEContact Person:Jason JiaTel :86-539-2579699 Fax:86-539-2579698 Email:jason@fulangmachine.com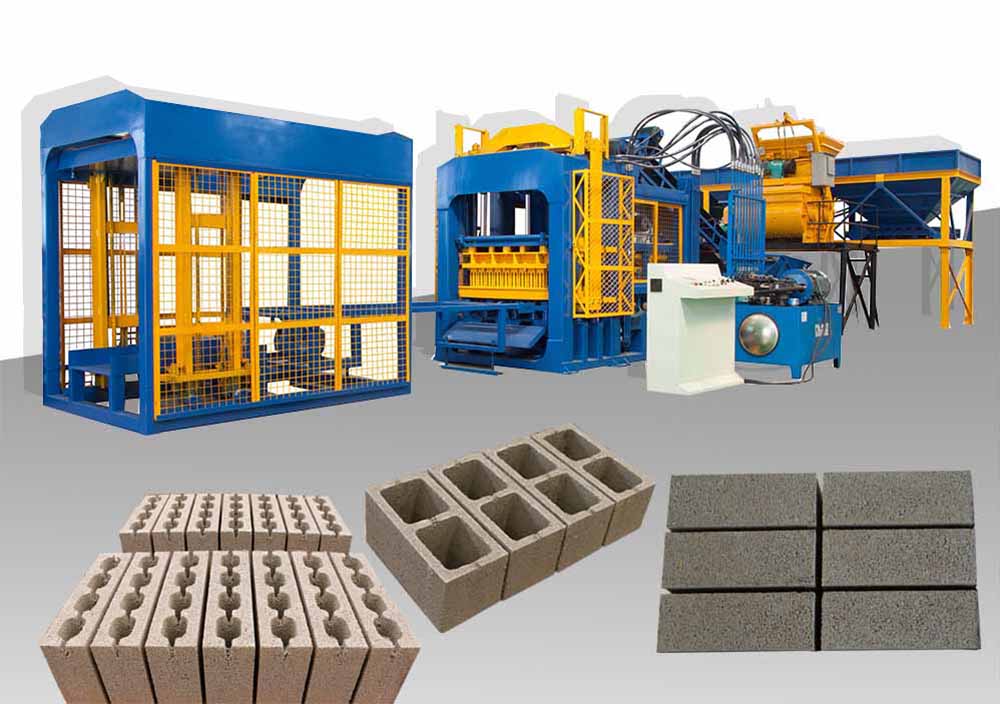 ? Equipment advantages of QTF10-15 hydraulic automatic block molding machine production line
1. The electrical system adopts the international brand-Siemens display screen and PLC, which can be operated automatically,
semi-automatically and manually. Fully automatic circulating operation, equipped with data input and output device, control system
includes safety logic control and fault diagnosis system, remote monitoring system.
2. Imported hydraulic main components and seals, hydraulic components using high dynamic performance proportional valve, according
to different working requirements to adjust the amount of oil and pressure, in order to accurately control the movement of key
components.
3. Select high-temperature motor, motor can be 130 degrees Celsius for a long time safe use, the limit temperature as high as 180 degrees Celsius.
The machine body is made of high precision, high strength castings and special welding technology and materials. It has good rigidity, vibration resistance
and long service life.
4. The swing arm type plate feeder adopts crank and connecting rod mechanism to convert the circular motion of the crank into the linear reciprocating
motion of the walking frame, so as to ensure the stable starting and stopping of the bracket without impact. Bricks are smooth.
5. the main 4 guide pillars are active, demoulding synchronizing, and the equipment stability is good. The lower slide block and guide pillar are connected
by conical expansion sleeve, which is convenient for disassembly and assembly. Screw and position limiting devices are installed in the upper and lower positions
of the pressure head and the mould box, with accurate positioning and high consistency of products.
6. The application of electro hydraulic combined technology and program interlocking is safe and reliable. Therefore, the product has high stability and low reject rate.
7. By changing the mold, porous brick, standard brick, hollow block, curb stone, pavement brick, grass planting brick, slope protection brick and other products can be
produced.
? Reference brick samples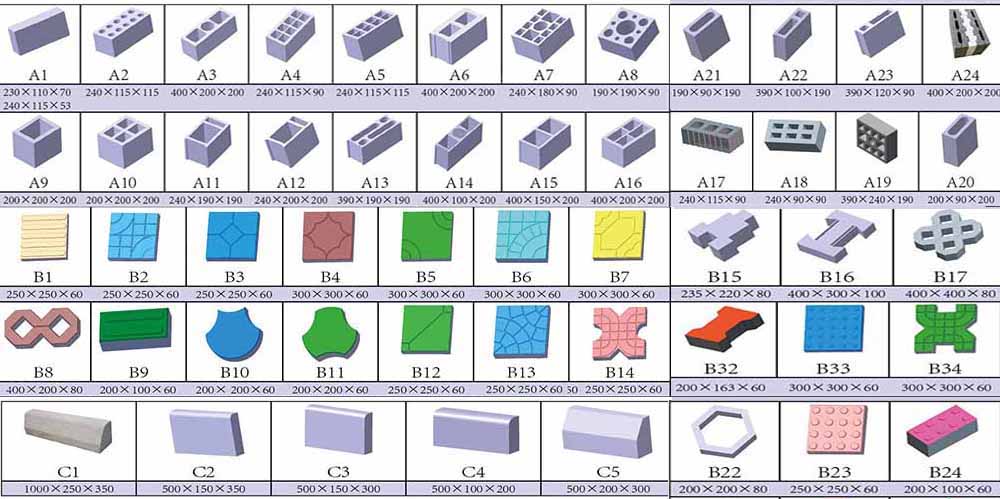 Production line brief drawing

? Our company