Feedback video of using QTF10-15 auto block machine - 2019-02-22 10:42:28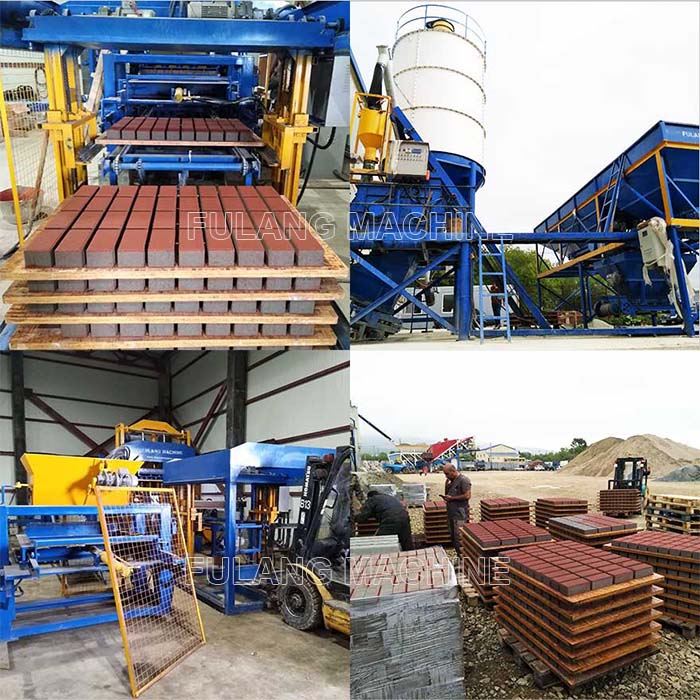 This is the feedback pictures and video from our Russian customer, thank our customer for giving us such high praise and trust. But it turns out that we deserve the trust of our customers. He has carry out his production, and very satisfied to the block molding effect. You can click here to get the feedback video on our official YouTube: customers feedback video
The machine he bought is QTF10-15 automatic concrete block making machine. Let me to give you a brief introduction of this machine.
The QTF10-15 is an automatic full production line, and it is equipped with the crusher, mixer, conveyor belt, cement silo, batching machine, block stacker, cement scale, loader and so on (of cause, you can choose to by some of these accessories according to your requirement). The control system adopts imported Japanese Mitsubishi programmable controller system, to realize intelligent automation. This machine can not only produce hollow and solid blocks, but also use color feeding system to produce different colorful pavers. And the pallet size is 1300*900*30mm, so you can approximately calculate the amount of one shot production based on the required brick size. For more details of this machine, please click here to get: QTF10-15 auto block machine.
If you also have any interest about this fully automatic block manufacturing machine, welcome to contact us!